About Us

We of the Kona Inn (and the Wind & Sea Restaurants, Inc.) are committed to excellence. We are relentlessly concerned with quality. Since 1972 our attention to quality has become a time-honored custom. Experience this long-established tradition of hospitality at any of our restaurants and enjoy!

Robert Mardian / Founder & CEO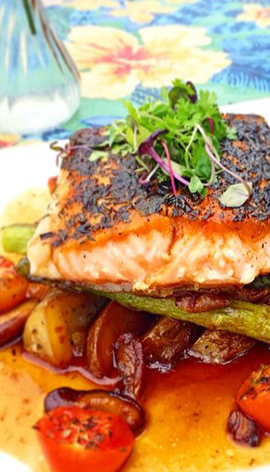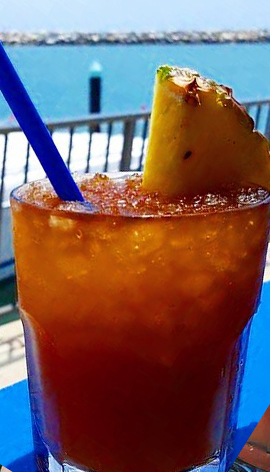 Hours
11:30 TO 9PM DAILY
HAPPY HOUR: 2PM TO 5PM DAILY
The History of the Kona Inn
In 1928 the Kona Inn was built by the Inter-Island Steam Navigation Company. This venture was considered to be a pioneering effort in the neighbor island hotel industry. Previous to the Kona Inn, the passengers aboard the company steamers had only haphazard room arrangements at outlying stops. An editorial in the Honolulu Star-Bulletin Feb. 7, 1928 summed up the enthusiasm of the new venture.
The land of the first Kamehameha; the land which cradled the old Federation of the Hawaiian Islands; the storied land where an English ship's captain was worshipped before natives found him human and slew him there, is to be opened at last to the comfort-loving tourists of the world. Soon after the completion of the hotel, the territory will have cause to be grateful to the foresight and enterprise of Inter-Island.
The rambling 2-story Hawaiian structure, carefully designed to blend with the Palm fringed Kona shore, found its 20 rooms booked solidly for months in advance. The Kona Inn became Hawaii's favorite refuge for kamaainas as well as the world traveler. The new hostelry was responsible for the popularity of the colorful Kona Coast.
The Inn was also instrumental in developing the Kona Coast as one of the worlds greatest fishing areas. With the Inn as unofficial billfish tournament headquarters, the place has attracted marlin fishermen from all over the globe. Despite the passage of time and pressures of growth, the Kona Inn still blends in harmony with its environment. The nostalgia of the past is an important factor in the Kona Inns lasting popularity.

Today the Kona Inn is…
Situated where it's always been: on the waterfront in the heart of old Kona town, offering one of the most beautiful restaurant settings in the world. The open air environment with unobstructed views of the Kona sunsets offers a once-in-a-lifetime opportunity for a romantic dinner accompanied by the wonderful sounds of waves breaking right in front of the restaurant.
Seafood is King at the Kona Inn where the fresh fish are brought in daily by the local fisherman. The mammoth horseshoe-shaped all-Koa-wood bar is a world-famous watering hole that serves the best Mai Tai in the Islands and the coldest beer on the Big Island. You have not truly had an Hawaiian experience until you've visited the Kona Inn Restaurant.

Questions? We'd love to hear from you.